Powered by New York City Economic Development Corporation, Women.NYC is an initiative that connects women to jobs and businesses of the future.
High-growth sectors including tech, offshore wind, the green economy, and life sciences will create tens of thousands of good jobs in the coming years—and Women.NYC aims to introduce women to the opportunities for employment and business creation that these booming sectors afford.
From education to training to entrepreneurial offerings, Women.NYC is your path to connect to a thriving career in an industry with a big future in New York City—no matter where you are now. And if you're already in tech, renewable energy, climate tech, or life sciences, Women.NYC is here to help you move forward.
Launching in April 2023, The Women.NYC Network is a new hub where you can plug into a network of pros in high-growth sectors including tech, life sciences, offshore wind, and climate tech. These are priority sectors in New York City where talent is needed and opportunity abounds, for members of the workforce and entrepreneurs alike.
At The Women.NYC Network, you can learn more about our priority growth sectors by attending our events, joining our Power Circles, or meeting 1:1 with leaders who can help you on your journey.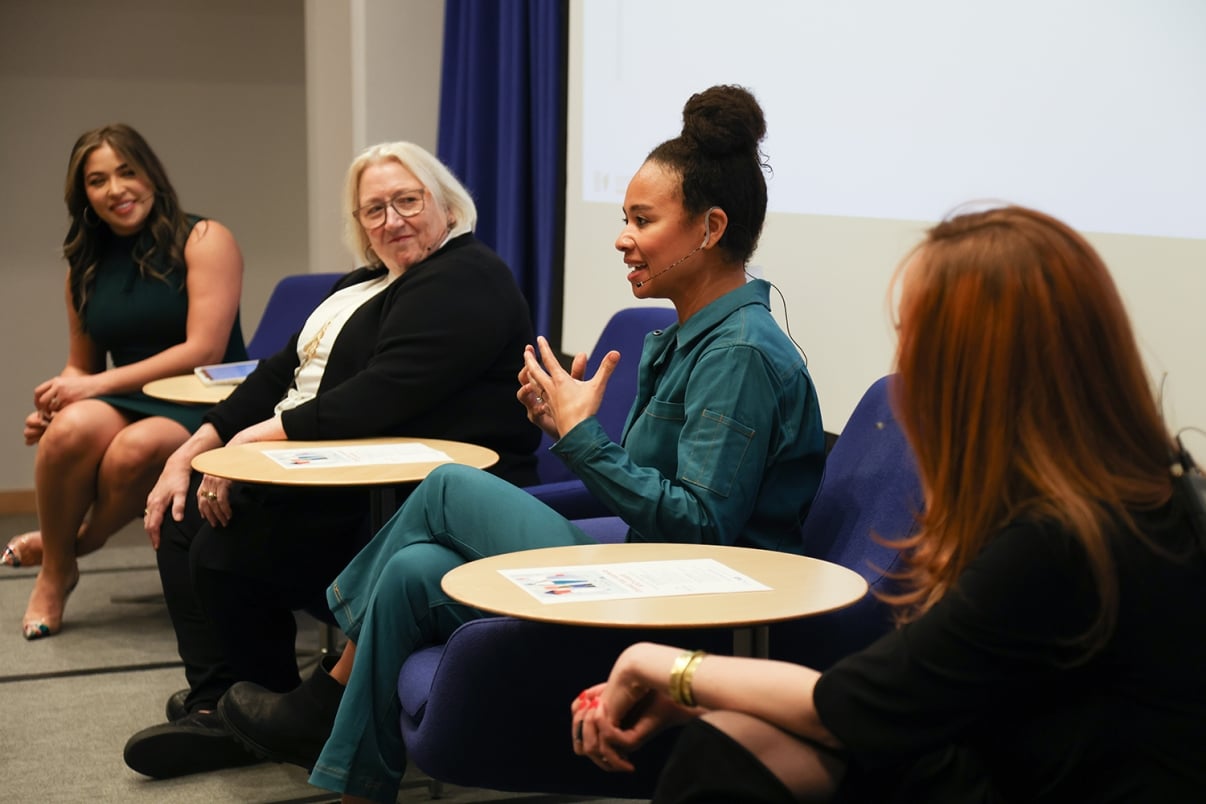 Highlights of Previous Women.NYC Programs
Digital Office Hours: Pilot of 1:1 network building program that led to the launch of The Women.NYC Network. New Venture 50+: Entrepreneurial bootcamp for women 50+ (2020)
Ask for More: Partnership with the American Association of University Women to provide free salary-negotiation workshops to women across New York City (2019)
MotherCoders: Partnership with Google and Brooklyn Public Library to provide tech training for moms, childcare provided (2019)
SheBuilt NYC: Partnership with the Department of Cultural Affairs' Percent for Art to address gender equity in public spaces by creating more statues of women across NYC (2018)
Stay in the Know
Sign up to receive notifications and news.
Interested in partnering with Women.NYC on a program or event? Reach out to our VP Diana Franco.